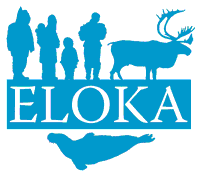 ELOKA facilitates the collection, preservation, exchange, and use of local observations and knowledge of the Arctic. ELOKA provides data management and user support, and fosters collaboration between resident Arctic experts and visiting researchers. By working together, Arctic residents and researchers can make significant contributions to understanding the Arctic and recent changes.
Discover here the description of the ELOKA project, and its website.
TUKTU NUNAVIK
Meet Marine Jourdren who worked on this project :
I am graduated from Sciences Po Toulouse where I took lectures about health and environmental risks management. I am currently taking another Master degree in Environmental Economics at the engineering Institute AgroParisTech. In this framework I will complete an internship at the Functional and Evolutionary Ecology Center (CEFE) in Montpellier, where I will work with Annabel Rixen on the socio-economical impacts of mining industries on Innuit communities. We are both very keen to do participatory research together with the communities, and eager to learn more about it. It is also exciting to support the construction of the OHMI Nunavik, and to contribute to develop its visibility among North Pole research centers and within the OHM network..Governance and local regulations practices have been major academicals centers of interests so far. I was lucky enough to explore these issues in various situations. I worked as an intern for a NGO in New-Zealand, which dealt with local fishing regulation practices and the settlement of Marine Protected areas with the coastal communities in the Pacific. I also worked on the same problematic with the VEPA association in the Kingdom of Tonga, Polynesia. I did my master thesis with French Research Institute for Development (IRD) and the National Scientific Research Center (CNRS), about sanitary issues related to water management in rural communities in Northern Laos. I developed an interest in Artic's geopolitical issues and Saami way of living during an Erasmus semester in Norway. I like hiking, diving, photography, Kalbelia dancing and writing.
TUKTU NUNAVUT
Discover the publication from S.Blangy and A.Deffner, " Impacts du développement minier sur les hommes et les caribous à Qamani'tuaq au Nunavut : approche participative ", published in Inuit Studies in 2014

Meet Annabel RIXEN who worked on this project :
Annabel Rixen is from Vancouver Island, British Columbia. She holds a Bachelor's degree in Political Science from the University of Victoria and is currently completing a Masters' degree in Environmental Management at the Paris Institute of Technology (Montpellier, France). She also holds a Master 1 degree in Agronomy from the Institute of Tropical Regions at SupAgro (Montpellier). Annabel's primary research interest lies in politics of environmental and management, both in Canada and internationally. Her experience in this field has included internships with the Legislative Assembly of British Columbia, Oxfam Germany (GROW campaign for sustainable agriculture), and the International Center of Agricultural Research for Development (CIRAD). Most recently, in 2013, she carried out a territorial study of climate change impacts and adaptations in the Pericos-Manantiales watershed of North-West Argentina. Annabel has long had a keen interest in Canadian First Nations rights and culture. She is eager to better understand the challenges and opportunities facing Inuit communities in the midst of mining development today. She is particularly motivated to find new creative ways of « doing research » in a creative and collaborative fashion at the community level. Her recreational pursuits include journalism, photography, music composition, hiking and kayaking.
TUKTU SAAMI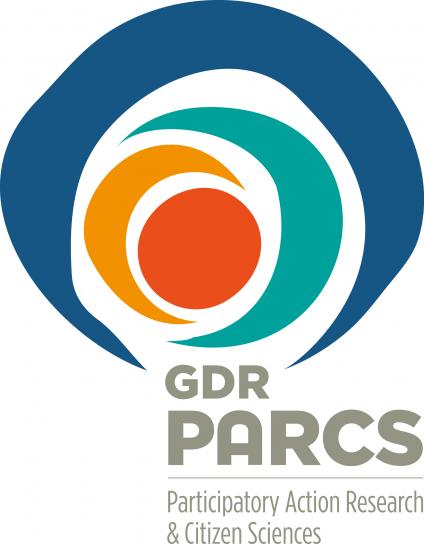 The GDR PARCS (Group of Research Participatory Action Research Citizen Science) is a network of actors of all backgrounds who wish to conduct research excellence with the original approach of the Action Research Participation, that is to say co built with the citizens and characterized by ongoing collaboration leading to better understanding of the phenomena and the joint development of solutions. By offering tools and methods (through training), advice to researchers who wish to apply (expert missions) and a deep reflection on participatory approach, members of the GDR PARCS work collectively to improve participatory techniques and the diffusion of this approach.
Discover our website.